Building Teachers' Capacities in Afghanistan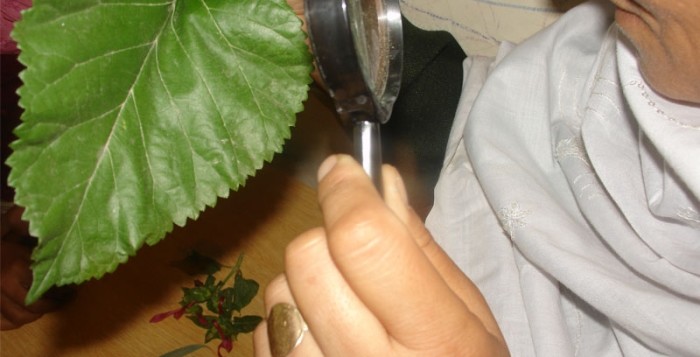 CWS-P/A recently expanded its training on 'Classroom Pedagogical Skills' to Afghanistan. This latest milestone in CWS-P/A's goal of improving the quality of education in Pakistan and Afghanistan commenced on World Teachers' Day as an acknowledgment to the important role teachers have. On October 5, thirty-one teachers including female trainers from CWS-P/A's local partner participated in five days of comprehensive activities. CWS-P/A engaged the participants through an approach that emphasized learning by doing.
Based on teaching methodologies and skills, the training contents emphasized the application of teaching and empowering students while improving learning and the classroom environment. During the training, 'Hands on Science', a new activity helped introduce scientific processes to the teachers who greatly appreciated its inclusion. The teachers particularly praised components including making hypothesis, raising questions, testing and experimenting, inferring, and communicating.
Waheeda, a participant at the training who works with local implementing partner, Afghan Development Association (ADA), shared that she learned how to use simple lesson materials. Along with other participants, she expressed an appreciation for the training and hopes that these initiatives continue to help build the capacities of teachers in Afghanistan. In addition, Waheeda intends to apply her newly acquired skills to support her work with CWS-P/A's girls' education initiative.
As the organization works to help build the capacities of teachers in Pakistan and Afghanistan, it is hoped that more students stay in classrooms. This being essential for enhancing literacy rates in both countries while improving overall social and economic development.