Building Financial Management Skills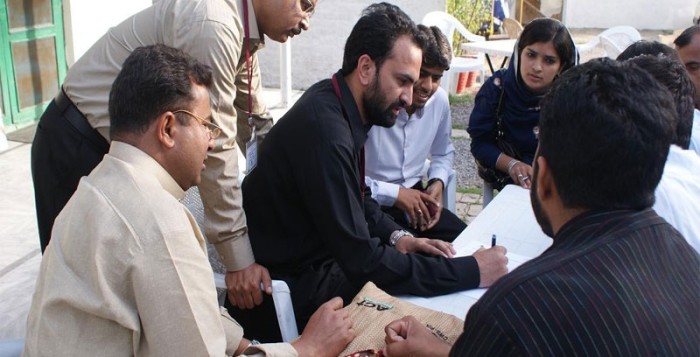 To help civil society organizations with access to improve their understandings of financial terminologies and modern financial systems, CWS-P/A's Promoting Good Governance Project held with thirty-seven participants, a four days workshop with a five weeks online support course. The course 'Essentials of Financial Management' for non-finance persons was specifically designed to address the gaps that are often created between departments owing to misunderstandings of financial information and systems.
Moreover, the course intended to improve management skills while enabling participants to engage with finance professionals in a more effective manner. Participants also attended sessions to build projects, donor and consolidated budgets, cash flow forecast, and use simple financial monitoring. Simultaneously, the course enabled participants to recognize and acknowledge the importance of accountability and transparency within nongovernmental organizations.
Salma Khalid, a participant at the training, acknowledged the course as being extremely useful and important in developing the confidence to deal with budgets and finances. Another participant, Said Zaman, shared that although working in a finance department the training would help him in acquiring background and tools. At the end of the training, he said, "I have learnt what I am already working on, but I have also come to understand what program and project related staff have as their understanding while we talk to them." In addition to comprehension of balance sheets and financial statements, the course further assisted participants in developing a better understanding of managing audit processes and safeguarding assets through internal control.
Through CWS-P/A's capacity building training services, various organizations across Pakistan and Afghanistan are able to develop essential skills that further improve their role within society particularly within their local context and specific to their needs.