Building Capacities in Rural Sindh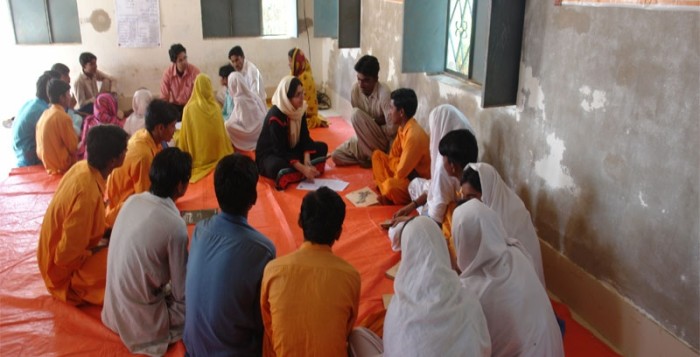 CWS-P/A's Capacity Building Program (CBP) continued to work in districts of Thatta and Mirpurkhas to impart knowledge about peace and civic education. During early December, an orientation meeting was conducted for five partners and their staff members, which included a new partner from Thatta District, for the first times. Information about project activities and the implementation strategy was shared with partners with emphasis on first time initiatives within the project including theater performances and puppet shows.
During the same month, a Knowledge, Attitude, and Practice (KAP) survey was conducted with schools in the Districts. As many as 137 individuals including teachers and students participated in the pre-knowledge survey by completing a questionnaire to demonstrate knowledge and understanding about political and civic education. The project aims at carrying out pre and post surveys at the beginning and end of each phase to gauge its impact, which will help increase the knowledge and capacities of the communities. These surveys will also be beneficial for the project staff in terms of monitoring and data collection in Thatta District where some activities were carried out for the first time. During the coming months, various project activities would range from puppet shows, theater performances, education camps, exposure visits, to community sessions.