Building Better Ties throughout South Asia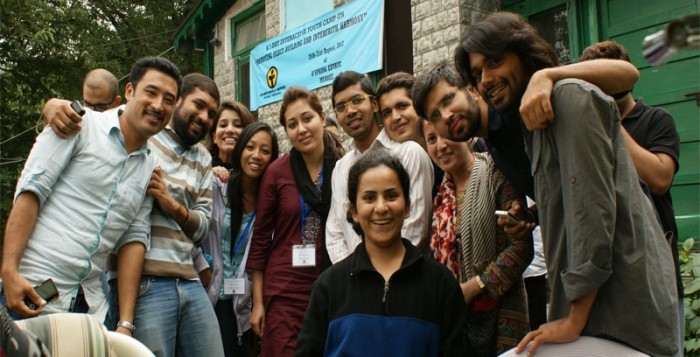 CWS-P/A continues to contribute in the Local Capacities for Peace (LCP) regional network and adheres to its mandate to promote peace and interfaith harmony. Recently, a seven-day youth camp was held in Murree with students and activists from Pakistan and Nepal. CWS-P/A's partnership with the United Mission to Nepal (UMN) ensured the participation of students from Nepal for the first time. The selected participants from Nepal represented various religious groups and interfaith networks. Consequently, CWS-P/A's participation in LCP initiatives in South Asia has resulted in a greater coordination to promote peace in Pakistan, Nepal, and among other regional countries.
The objective of the workshop also integrated LCP and Do No Harm approaches to create awareness among youth on human rights, democratization, peace, and interfaith harmony. Moreover, the workshop included sessions to help youth develop leadership skills while providing a platform for them to share their experiences. More specifically, the camp focused on encouraging tolerance among youth and motivating them to become ambassadors of peace.
Shihka Yogi, a participant from the workshop shared, "This workshop teaches us how to build interfaith harmony in our society." She emphasized on the importance of theater and its effectiveness on delivering messages in relation to conflict resolution.
As the camp involved a participatory method of imparting messages, the participants also received training on advocacy through the use of mobile phones for making videos. Many of the participants demonstrated an eagerness to learn video sharing and emphasized learning video editing techniques. During the camp, participants also prepared plans of action on individual and collective levels.
"I will go back to Nepal and visit remote areas. I would like to make videos on environment conservation, deforestation, and caste discrimination," shared the same participant.
CWS-P/A believes that taking basic action to promote peace and interfaith harmony is a vital first step to stimulate a culture of tolerance, and the camps continue to sensitize students as they work to build their capacities. Meanwhile, CWS-P/A will receive updates through the UMN regarding the activities performed by the participants in Nepal.
In a camp being organized next year in Nepal, CWS-P/A will send five ambassadors of peace from the youth camp. The collective participation will ensure an exchange of information regarding activities and actions performed.