Bringing Children Back to Schools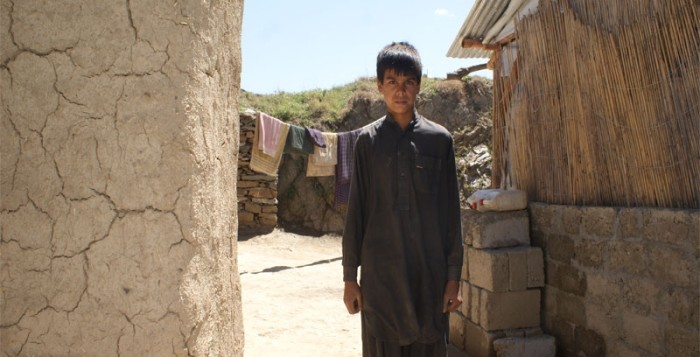 A door-to-door campaign initiated to promote the importance of education is bringing children back to school in Swat District, Khyber Pakhtunkhwa. The door-to-door campaign is among other mobilization strategies including interaction with parents, teachers, and community members and the distribution of school kits.
At the end of March, CWS-P/A's social mobilizers began visiting families, which were identified by parent teacher committees and community members, in three union councils which contain forty-one schools. One of the visited families is that of the deceased Syed Mohammad Khan from Toha Village, located in the union council of Talegram. After his father's death, the eldest son, twelve year old Akhter Hussain, began working as a daily wage laborer to supplement family income. Circumstances forced both Akhter and his younger brother to drop out of school.
Through the encouragement and motivation from social mobilizers, Mrs. Syed Mohammad agreed to have both her sons admitted to the nearby school. Acknowledging CWS-P/A's role in promoting education, the head of the institution assured the family of his support and guidance. On behalf of the school, the children were provided books and received CWS-P/A's distributed school kits.
Approximately thirty children so far have been admitted to schools as a result of the initiative. In addition, two hundred posters were designed and printed on the importance of girls' education and sending children back to school. The posters were distributed to community members. In the coming months, an additional one thousand eight hundred posters will be distributed to help increase the enrollment of girls in schools in the district, which suffered severe decline in enrollment during militant rule in the area. Through simply raising awareness and offering textbooks and stationery, positive change is taking place one child at a time.