Beyond Distribution in Shangla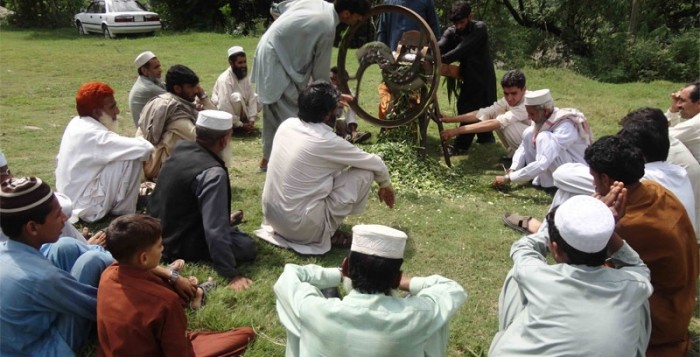 During the summer months, CWS-P/A's rehabilitation intervention included the distribution of livestock to flood affected farming families. In addition to animal distribution, CWS-P/A emphasized components of livestock rearing that enable community owned sustainability of the intervention. These efforts included improved fodder as well as production and marketing of dairy products. In this regard, a one-day training session on silage making was held. Known as a conserved form of crop that is fed to cattle during the winter months, silage tends to be preferred by livestock to hay and is of higher nutritive value. Additionally, silage which is made under natural acidic conditions works as the major diet of livestock throughout the winter season.
With comprehensive information on the principles of silage making, farmers also received instruction on how to make silage from whole maize plants. They also learned storage and packing methods in addition to understanding feeding details which vary depending on the composition of different recipes and animal breeds.
While the distribution of livestock provides farming families a restart in the aftermath of the country's 2010 floods, these initiatives also help to lower the total rearing cost. CWS-P/A's approach works to go beyond just providing livestock. CWS-P/A assisted the targeted community through participatory methods, capacity building, and most importantly, by preserving their dignity and local customs.