Better Opportunities Bring Better Change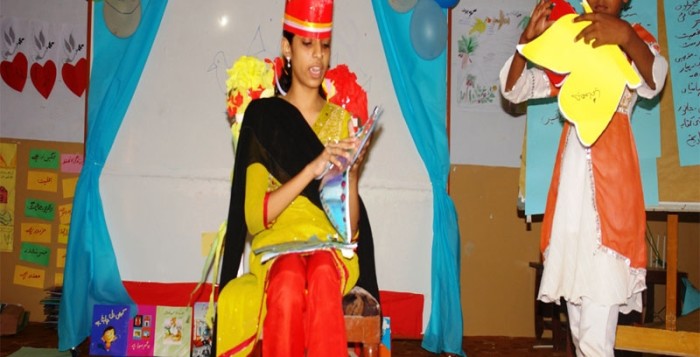 Twenty-five participants including teachers and students gathered in Mirpurkhas, Sindh during an interactive camp that helped promote an improved classroom environment. Among the students who participated in the camp was Arjun. Arjun belongs to a marginalized, minority community in Sindh Province, Pakistan and expressed, "I did not have any chance for learning such activities in my past and neither had I thought that I would participate in a camp like this, but now it changed in real. I met with new friends like Naveed, Abdul Razzaq, and Aswer, and we got a chance to share about our villages, schools, and life with each other. I also interacted with other teachers and students which has given me great confidence. This camp has changed my life, and now I am taking true inspiration from here which will definitely lead me toward real success. I cannot express my feelings for this opportunity because it was something unbelievable, but perhaps my eagerness for education brought me here."
Arjun is in class seven and in his middle years of education has realized the importance of education. With no inspiration from family members and relatives for education, he shared, "The poverty in my village made me realize the importance of education and we can change the future of my village."
A staff member working with CWS-P/A shared that Arjun is very talented in arts that included role plays and dance and within a few days impressed others by his imaginative performance. He was also observed as a significant team member during group activities.
Following its commitment to promote quality education, CWS-P/A continues to ensure that children from marginalized communities benefit from opportunities to interactively participate in camps that enhance confidence and inspire them to work for positive change.
In the coming months, CWS-P/A will continue to train teachers in Afghanistan. A similar teachers and students camp for 2013 is being planned in Afghanistan.