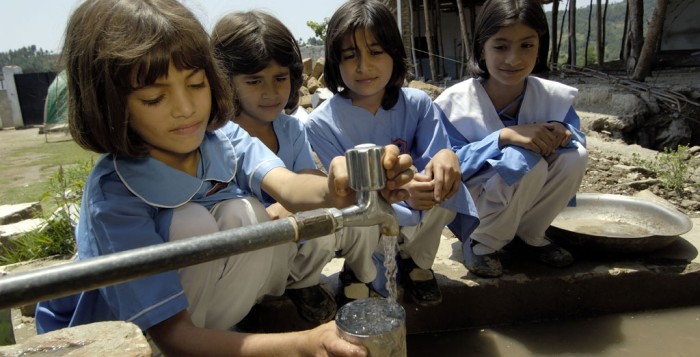 The October 8, 2005 earthquake that devastated more than 30,000 square kilometers of northern parts of Pakistan left more than 73,000 people dead, displaced 3 million people, and injured or disabled more than 200,000  individuals.
The initial needs of the survivors included shelter, food, health, and protection from the harsh winter or secondary disasters. CWS-P/A and Norwegian Church Aid provided vital assistance in terms of winterized shelter kits, food packages, water and sanitation, psychosocial support, and health services to more than 20,000 affected families in the most remote and severely affected communities. Continued support from members of the ACT Allance enabled CWS-P/A and NCA to implement a three-year recovery program which mainly assisted widows and disabled heads of family.
The program rebuilt and improved the lives and livelihoods and enhanced the coping capacity of affected communities. The comprehensive program included winter response for more than 5,000 families, psychosocial support to more than 17,000 individuals, capacity building (including disaster management and risk reduction), sustainable livelihoods for more than 3,500 individuals (livestock distribution and trade training), water and sanitation and hygiene promotion including providing drinking water to more than 60,000 individuals, environmental conservation and protection, and primary and secondary health services to more than 240,000 individuals.
More important than the number of families assisted is that three years after the earthquake, the assisted communities are better prepared to deal with and reduce the risk of future disasters. This was accomplished by working with the communities, utilizing local resources and capacities, and developing means for sustainability after the assistance ended.